Important Dates:
3/11:  After school Art Class with Mrs. Dan & Mrs. Dirlam 
3/12:  8am PTO Meeting 
           Charity Day / Marcos Pizza Give Back Day
3/13:  End of 3rd Quarter / Lenten Soup Supper
3/16:  IRead Assessment Week – for Grade 3
3/19:  8am Stations of Cross         
           Report Cards sent out via email to parents
           3rd Quarter Awards: 9am – Grades 1 & 2 // 10am – Grades 3, 4, 5 //    1pm  – Grades 6, 7, 8 // 2:30pm – Kindergarten
            7pm Parish Penance Service
3/20:  Dad's Mass & Brunch
           Honor Roll announced after Mass
           5pm Fish Fry / 7pm Stations of Cross
Order your yearbook online at ybpay.lifetouch.com and enter in code 9967820. Quantities are limited! Base price is $17. This yearbook will include 4s Preschool and Jr. Kindergarten too! 
Holy Hour for Marriage
The Marriage Ministry is hosting a Holy Hour for all married and engaged couples on March 12 from 7-8 pm in the Holy Spirit Chapel with Deacon Steve and Melissa Miller. The hour will focus on the beauty of marriage and contain prayers, music, and intentions for the sacrament of Marriage. A wonderful way to spend time with your spouse!
 Soup Supper is this FRIDAY, March 13th from 5-8PM  and we are still needing many hands to help! Please consider signing up for a shift at www.signup.com/go/gCxkLRO
We will be having 5 soups: Broccoli Cheddar, Potato, Minestrone, Tomato Basil, Clam Chowder. Baked Mac N Cheese (from MCL), Breadsticks, Fruit Salad, Salad Bar with all the fixings, Cookies, Brownies and Beverages.  $10/person $8/senior or $40/family
If you have a volleyball, basketball or lacrosse team looking for some volunteer work, we can use your help!   For questions, please contact Katie Jones at 317-629-5593.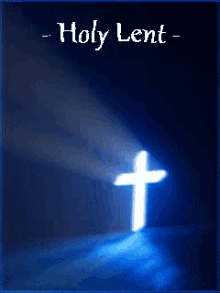 Looking for something extra to do for Lent?  In addition to the various Stations of Cross times, please gather to pray the Rosary at 7:30am in the Holy Spirit Chapel daily.  On Mondays, Wednesdays, and Thursdays if you need to drop off Preschool kids early to attend, please let Yvonne Clark know and she will watch them free of charge.
You are invited to come for a weekend of spiritual growth, fellowship, and renewal. The weekend will provide you with an opportunity to renew your faith, meet new friends, and become part of a program that has inspired many people in our parish. If you would like to make a reservation, complete the form found at:  
bit.ly/CRHPSpring2020
MEN'S RETREAT WEEKEND          March 14 – 15, 2020
DID YOU KNOW BY PTO?
Please join us this Thursday, March 12th at 8:00 am for our monthly PTO meeting. We welcome any concerns or ideas to better our school!
Save the Date for the Father's Mass and brunch, Friday, March 20th 8am Mass followed by an awesome breakfast for the Dad's (only).  Reservations due by Sunday, March 15.
Scrip News
Scrip order forms and info on the current "Think Spring with Scrip" promo were sent home last week. Return your completed order form to the Scrip table after this weekend's masses or send the completed form in to school with your student. Any family that purchases $75 in gift cards from February 26th through Wednesday, March 25th will earn an out-of-uniform pass for your children to wear shorts to kick-off Spring Break. PTO keeps a stock of select, local gift cards on hand, but many more retailers are available online. To set-up an online account and order from more than 750 organizations, visit 
www.shopwithscrip.com
Lunch Room Information
For lunchroom volunteer sign-up   http://signup.com/go/3fbTs
Lunchroom volunteers needed:  March  –  1
Lunchroom volunteers needed:  April –  0
Lunchroom volunteers needed:  May – 1
*If you cancel within 48hrs prior to sign up date, please find someone to switch spots with you*
Nurse News
Corona virus/ influenza update:  We have been monitoring the progress of the corona virus and staying in contact with both the Indiana state health department and recommendations from the CDC-center for disease control. Patients with confirmed COVID-19 infection have reported mild to severe respiratory symptoms, fever, cough and shortness of breath.  In Indiana, the Influenza A and B has been a greater concern and has directly affected SMG students. We will pass on any health updates or new procedures needed to control the virus spread. Our staff members are taking preventative measures to prevent further illness in our school. Parents please remind your student to follow these good hygiene preventative measures:
Bring water bottles from home
Wash hands with soap and water for at least 20 seconds.
Cover cough or sneeze with a tissue and throw the tissue away. We have lots of tissue in all the classrooms
Please keep your student home when sick
Tardy/Attendance line
During this busy cold and flu season we have had many absences/ late arrivals and parents forgetting to call in. Please call the nurse attendance line by 9am each morning. Please state your student's name, teacher, homework request for grades K-5th as needed and reason for absence or late arrival.  You may also email teachers to request homework or email nurses with medical requests or details, but the phone call is the preferred way to report an absence or late arrival.
Sports News 
Spring Sports Registrations Open for following sports.  Last Date to register is listed by each sport.  Registrations are NOT complete without payment – electronic check or credit card.  Once registration closes, a waiting list will be implemented.  Registration link: https://www.orgsonline.com/
3/15:  In-house Soccer — K – 3rd Grades
3/15:  In-house Spring Baseball — K – 6th Grades
3/15:  Girls Tennis — 6th – 8th Grades
3/31:  CYO Track & Field — 4th – 8th Grades
Attention those interested in coaching:
We need your help coaching these sports. 
Contact Pat Biddlecombe to share your time and talent.
Cutoff Date for Yearbook submission is Tuesday March 24.  Right before spring break so make sure you have all your photos sent to yearbook@smgonline.org in order to get them in the 2019 – 2020 book.
Spring Fling Book Bill Raffle 
Feeling lucky? The Spring Fling team will sell tickets for the gala's Book Bill and 50/50 raffles after masses, at the Lenten Soup Supper this Friday, March 13th, and in the school office.  Take a chance on the Book Bill raffle to win the 2020-21 book bill fee for one SMG student and the family PTO fee.  Book Bill raffle tickets are $25 each or 2 for $40 (cash, check or debit cards accepted). Only 150 tickets will be sold. Winner will be drawn at Spring Fling, but need not be present to win. For tickets to the gala and more information on raffles, visit www.smgonline.org/springfling. Indiana Gaming License #010813
Ooohhhmmm. Exhale, relax, and clear your mind. AYS keeps your kids safe and provides them with the attention they need during out-of-school time. So lay down the yoga mat and find your zen. It's our turn to do the heavy lifting. Enroll for FREE through April 30 at www.ayskids.org/enroll2021!
Climb aboard for mountains of fun at Rocky Railway! On this faith-filled adventure, kids discover that trusting Jesus pulls them through life's ups and downs.  Vacation Bible Camp June 8-12, 9-noon each day, Register Here!
GUERIN CATHOLIC HIGH SCHOOL NEWS
PROSPECTIVE PARENT PREVIEW DAY 
OPEN TO FAMILES WITH CHILDREN OF ANY AGE!
Tuesday, March 17, 8-10 am
Come see us during a school day Open House! Learn more about our Fine Arts and Athletics opportunities, meet our Guidance Department, take small group tours to visit classrooms of choice from engineering, theology, history, math and more!   Register at GuerinCatholic.org
SPRING MUSICAL: SEUSSICAL
Thursday-Saturday  ~  March 12-14, 19-21   ~  7 pm
Tickets on sale starting March 6 at GuerinCatholic.org. 
*If a member of your party has a Nest Pass to use, please contact Caroline Van Atter at cvanatter@guerincatholic.org.
2020 CAMP PURPLE – REGISTRATION NOW OPEN!
Descriptions, fees and registration for our summer athletic and enrichment camps, and Camp Invention® are now available. Campers receive an exclusive Nest Pass for free admission to our 2020-21 Athletic and Fine Arts events. Register today at GuerinCatholic.org.
ADMISSIONS NEWS
Applications are still being accepted for the 2020-21 school year. 
Apply at GuerinCatholic.org
HSPT SUMMER PREP COURSE FOR CURRENT 7TH GRADERS
This one-week HSPT summer prep course prepares students for test taking, including study tips and techniques and good habits. Students will take an actual HSPT on Friday of the course. This test will fulfill the HSPT requirement for application to Guerin Catholic and other schools using the HSPT.  Students will benefit from spending time on our 72-acre campus, all while meeting staff and current students who will share thoughts on what it takes to be a successful high school student.
Cost: $95
June 15-19 or July 13-17
Morning (9 am – 12 pm) and afternoon (1-4 pm) sessions available during both weeks.   Register at GuerinCatholic.org