Important Dates:
1/14:   8am PTO Zoom Meeting (meeting info below)
1/14:   2nd Quarter School Awards in Classrooms
1/14:   Report Cards will be emailed home
1/14:   Charity Day –  supporting Brooks Place  https://www.brookesplace.org/
           Greeks Pizza 20% Give Back Day (carry out & delivery only)
1/18:   Martin Luther King Day – NO SCHOOL 
*** In House Enrollment for 2021-2022 School for SMG School Families – 1/11 thru 1/22 – Check Parent email on file for Faith Direct Link***
Starting 1/25, Open Enrollment begins for all Parish families.  Please invite any family you might know that is interested in SMG School to call the Alli Bell, Admissions Officer for private tour & or questions to be answered.  a.bell@smgonline.org 317-896-5582 ext. 1202
  Our annual Day of Giving for SMG School is on Tuesday, February 2nd at noon to Wednesday, February 3rd at noon.  We have participated in this annual event with the National Catholic Educational Association the past two years during Catholic Schools Week.  We have been fortunate with your generous donations to place in the Top 5 of all Catholic Schools in the country in the amount of giving each of the past two years.  Let's make it three straight years!  The past two years, we have been able to utilize  the money to upgrade our student iPads.  The iPad project is complete, so it is time to move to our next technology priority.  We are in need of updating our interactive SMART boards in each of our classrooms.  These interactive boards are used for direct instruction and they engage the students more in the lessons.  We have already purchased four of these interactive devices for SMG.  This year's Annual Day of Giving will go towards purchasing more for the other classrooms throughout the school.  It takes between $3,000-$3,300 to equip each classroom with this newly updated technology.  Links and directions for our Day of Giving will be emailed and put on SMG social media during this 24-hour period.  Please mark your calendar for this important event.  Our goal is $30,000 this year and we already have someone that has donated just over $10,500 as a matching challenge for us.  Every dollar amount counts towards our goal of improving technology for our students and staff! 
DID YOU KNOW BY PTO?
Topic: January PTO Zoom Meeting
Time: Jan 14, 2021 08:00 AM Indiana (East)
Charity Day on Thursday — Greek's Pizza for Dine to Donate.
Please be sure to mention SMG.
Also, this is for carry out and delivery ONLY.  No dine in.  They are under new management and this is what they have told me.  Not sure if the dining room is open but they cannot accept any spirit night donations if someone does eat at Greeks in person.
  For lunchroom volunteer sign-up day.  Please click on the link to sign up. https://signup.com/client/invitation2/secure/8629775660116/false#/invitation
Lunchroom volunteers needed:  January      –  3
                                                           February    – 16
*If you cancel within 48hrs prior to sign up date, please find someone to switch spots with you*
Nurse News
Covid update
Parents thank you for your help and understanding during this school year. Our SMG families have all been very helpful with masks, water bottles, quarantine and keeping nurses informed. Please continue to call if a family member or your student has covid symptoms or is a known "close contact" to someone with a positive covid test.   A close contact is defined as a person who has been within 6 feet for a total of 15 minutes during a 24 hour period. Please see the attached sheets for covid information including isolation, quarantine and test centers.
If your student has any of the following symptoms, please keep them home, call your health care provider as needed and call the nurse attendance line or Mimi Burnside @ 317 682-8207. The nurses are following CDC guide lines and in contact with our Hamilton county health department for weekly updates. Each illness, each close contact has unique details. Please let us know specific symptoms and details so we can contact you with actions to stop the covid spread and keep our students healthy.  
Temperature 100.0 degrees Fahrenheit or higher when taken by mouth (or school board policy if threshold is lower)
Sore throat
New uncontrolled cough that causes difficulty breathing (for students with chronic allergic/ asthmatic cough, a change in their cough from baseline)
Diarrhea, vomiting or abdominal pain
New onset of severe headache, especially with a fever
Loss of taste or smell
Please call/text Mimi Burnside 317 682-8207  nurse@smgonline.org or Vince Barnes email v.barnes@smgonline.org as soon as the covid results are received. Please bring in or send a photo of the result to the nurse email.
Flu shot: We are entering flu season. We strongly encourage SMG families to talk to your health care provider and receive your flu shot as recommended.
Schedule your Immunizations now!    notice for 5th grade parents:          
11 year olds entering 6th grade in Indiana are  required to receive the meningitis vaccine, and an updated tetanus/pertussis vaccine known as "Tdap"  . The "tetanus booster" cannot be received until after the 10th or 11th birthday (depending on the drug manufacturer). This vaccine has dramatically lowered the number of pertussis cases in middle school and high school students in Indiana. The meningitis vaccine has reduced incidents of this serious disease in our adolescent and young adult group. Make sure all vaccines are received before entering 6th grade.  For Questions regarding the above, call the nurse's office @ 896-5582 ext 1204
***Please see the attached immunization information for junior high age immunizations including meningitis, Tdap and HPV.***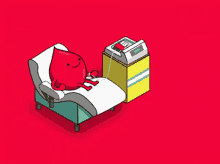 Our winter blood drive is scheduled for Friday, Feb 5 from 3:30  – 7:30 pm and Saturday, Feb 6 from 9 am – 1 pm.  Please consider donating!
Sports News 
SMG Safety Requirements document is attached below dictating actions to be taken by players, coaches, and spectators viewing events.  Currently each gym has a spectator limit of either 1 or 2 per participant.  Please take the time to read the attachments before attending games. Thank you!
Open Sports Registration ends on:
In-House Boys & Girls Basketball (grades 1-3) Closes 1/25 – season February – March
NEW In-House Coed Basketball (grades PK, JK, K) Closes 1/25 – season February – March (see flyer)
Volunteers Needed: 
As boys basketball and our volleyball teams start their seasons, SMG Sports Ministry needs volunteers to take admission fees, run clocks, judging lines, running the concession stand, and much more.  These are all opportunities to earn FISH and Service Hours.  Email 
s.bird@smgonline.org
 if you or your teen can help.
Attention those interested in coaching:
We need your help coaching these sports. 
Contact Sean Bird s.bird@smgonline.org to share your time and talent.
 Schoolbelles will continue to have sales to help families save on the cost of school uniforms.   Free shipping for all orders during the temporary closure of our Indianapolis retail store.  Customers may shop at our website www.schoolbelles.com or call our Customer Service at 888-637-3037.
GUERIN CATHOLIC HIGH SCHOOL NEWS

ADMISSIONS NEWS
For 8th Graders: 
SHADOW SHOWCASE
Eighth graders – do you want to visit us during the school day?
Limited Shadow Showcase dates are available for the month of January and February. Visit GuerinCatholic.org for more information and to register.
TUESDAY TOURS
January 19, 26 and February 2    9-10 am
Parents of 7th and 8th graders are invited to spend a school-day morning getting to know Guerin Catholic.  Our Admissions staff will answer your application questions while leading building tours and observing classroom interactions. Tours begin at 9 am and last approximately 1 hour.  Your student is invited to attend as well! Visit GuerinCatholic.org for more information and to register.
Visit the Virtual Admissions Center at GuerinCatholic.org and take a virtual tour of our 72-acre campus, including classrooms, grotto, music wing, athletic fields and more! 
APPLY NOW FOR THE 2021-211 SCHOOL YEAR
Applications are still being accepted for the 2021-22 school year.  Apply at GuerinCatholic.org.
WINTER STRENGTH & SPEED CLINIC FOR GRADES 5-8
See attached PDF or visit GuerinCatholic.org for more info and to register
Boys & Girls Strength & Speed Clinic – Grades 5-8 
Monday, February 22, 7-8 pm
Monday, March 1, 7-8 pm
Monday, March 8, 7-8 pm
Monday, March 15, 7-8 pm
Cost: $15 per session or $50 for all 4
Coach Jaime Waymouth, Certified Strength and Conditioning Head Coach, will lead athletes in preparation for any sport and physical endurance.  This camp will work on speed development and agility.  Along with speed and agility, each training session will help to improve an athlete in areas of strength, acceleration and flexibility.  Athletes will assess progress through weekly video, laser time drills.  A final revaluation of progress will be given at the end of camp.
******   SMG ALUMNI made Guerin High School Honor Roll ****
Guerin Honors Kinley Callahan '21, Aaron Cradick '21, Megan Cunningham '21, Riley Garrison '21, Lauren Harlowe '21, Yuyang Qiu '21, Lucy Schenk '21, John Schriner '21, Caroline Sponhauer '21, Hailey Abel '22, Ella Bellflower '22, Maya DeCraene '22, Elizabeth Farrell '22, Alyssa Ferry '22, Kelly Igo '22, Conner Lawrence '22, Tressie Lyons '22, Kirsten Mascari '22, Andrew Reis '22, Meg Schemanske '22, Luke Schenk '22, Emma Smith '22, William Svec '22, Brynn Taylor '22, Clare Alic '23, Karl Bergsma '23, Ashlie Beuter '23, Mia Del Duco '23, Lauren Delaney '23, Taylor Mehne '23, Adriana Molinar '23, Brooklynn Sequeira '23, Cristina Trice '23, Molly Weas '23, Jack Weber '23, Taylor Beard '24, Kennedy Cradick '24, Audrey Gunawan '24, Isabella Heinz '24, Lily Madden '24, Michael Mramor '24, Nolan Scheu '24, Katherine Scott '24, Anna Shedlock '24, Charlotte Svec '24, Kiera Thieneman '24, Gracie Ward '24, Samuel Weber '24
First Honors Austin Callahan '21, Evan Del Duco '21, Maxwell Fallin '21, Samuel Hanlin '21, Justine Hinkley '21, Riley Madden '21, Joseph McCarthy '21, Jack Sciaudone '21, Leah Uhland '21, Tylar Walter '21, Christian Ward '21, Caroline Worcester '21, Matthew Zlatniski '21, Isaac Eaton '22, Hannah Geise '22, Erica Hunckler '22, Isabelle Kemp '22, Keegan Perhacs '22, Benjamin Rogers '22, Alexandria Villamin '22, Josi Atha '23, Sarah Banks '23, Rosie Barrett '23, Erin Canny '23, Noah Kaser '23, Ava Laufter '23, Jordan Quick '23, Nathaniel Travis '23, Matthew Wagoner '23, Evan Bair '24, Karolina Clarey '24, Abigail Degler '24, Hayden Giesler '24, Celia Hinkley '24, Aubrey Lewis '24, Paige Mascari '24
Honorable Mention Benjamin Burgan '21, Nathan Fancher '21, Jackson Lewis '21, Joseph Pelletier '21, Reese Bruns '22, Ella Harris '22, Evan McNeany '22, Charles Stordy '22, Alejandro Garcia de Alba '24, Peyton Lemberg '24, Kateline Worcester '24