Important Dates:
11/18 – 11/22:  Blue Ribbon Celebration Week at School
11/22:  Last Day to Order Art to Remember items
11/24: LAST DAY TO ORDER SPIRITWEAR during WINTER SALE
11/26:  Special Persons Day
11/27 – 11/29: Thanksgiving Break Offices are Closed
12/4:  8am All School Rosary
12/5:  Spirit Day / Chick Fil A Give Back Day
12/6:  Feast of St. Nicholas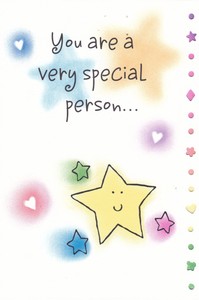 SMG Special Person's Day is Tuesday 11/26.  Have your special person meet you for morning mass.  Grades K – 3 will have a special activity in their classroom after mass for special person to complete with child.  PTO invites all special persons to the Parish Hall after for coffee and treats.
SPIRITWEAR
link is active
mylogoshop.com/smg
  Checkout now as order deadline is Sunday, November 24.  Delivery in time for Christmas
Adoration Key Card: Don't Throw Yours Away!
If you have an Adoration Key Card which you do not believe works, do not throw it away! Instead, please call the Parish Office, 317-867-3213, and we can help! Also, don't forget that the entrance to Adoration is no longer through the Holy Spirit Daily Chapel doors off the north parking lot. Adoration is now available in our new Adoration Chapel, which can only be accessed at the entrance immediately next to the Bell Tower off the connector drive. Thank you!
DID YOU KNOW BY PTO?
BLUE RIBBON CELEBRATION!

To start off our celebration of winning the National Blue Ribbon Award, a delegation from SMG attended a state ceremony at the Indiana State House on November 4th.  And then another group from SMG attended the national ceremony in Washington DC on November 13th-15th. You are invited to continue on our celebration as we have a school ceremony following mass on this
Friday, November 22nd
in the school narthex. Hope to see you all there!
Scrip News
See the attached flyer for details on PTO's Scrip holiday challenge. Our goal is to reach $125,000 in total sales so that students earn early dismissal at 1:00 pm on Friday, December 20th.  Be sure to check out the ThankScriping Day deals at www.shopwithscrip.com this Thursday, November 21st for big bonus rebates on a variety of e-gift cards and reloads. This promotion is for one day only, and e-cards must be purchased online or through MyScripWallet. The bigger rebates mean greater profit to fund our PTO activities!
Art News:
Once again this year we are participating in the Art To Remember project.  An order form will come home this week with your child JK-5th. If you choose, you can order items.  The money will support one of our charities.  Thank you in advance!  Mrs. Dan (see attachment) 
Orders are due 11/22/19
.
Nurse News
During Blue Ribbon celebration week
Students  will be offered a glazed Dunkin Donut before the morning celebration on Friday, November 22.  If they cannot or do not want to eat these treats they are welcome to pack a different treat.  Ingredients  are listed below…
Dunkin Donuts, Glazed Donut: 30 carbs Donut: Enriched Unbleached Wheat Flour (Wheat Flour, Malted Barley Flour, Niacin, Iron as Ferrous Sulfate, Thiamin Mononitrate, Enzyme, Riboflavin, Folic Acid), Palm Oil, Water, Dextrose, Soybean Oil, Whey (a milk derivative), Skim Milk, Yeast, Contains 2% or less of: Salt, Leavening (Sodium Acid Pyrophosphate, Baking Soda), Defatted Soy Flour, Wheat Starch, Mono and Diglycerides, Sodium Stearoyl Lactylate, Cellulose Gum, Soy Lecithin, Guar Gum, Xanthan Gum, Artificial Flavor, Sodium Caseinate (a milk derivative), Enzyme, Colored with (Turmeric and Annatto Extracts, Beta Carotene), Eggs; Glaze: Sugar, Water, Maltodextrin, Contains 2% or less of: Corn Starch, Mono and Diglycerides, Citric Acid, Agar, Cellulose Gum, Potassium Sorbate (Preservative), Artificial Flavor.
Please be advised that any of our products may contain, or may have come in contact with, allergens including Eggs, Fish, Milk, Peanuts, Shellfish, Soy, Tree nuts, and Wheat
Candy cane for St. Nick's day:  On Friday, Dec. 6 our students will receive a surprise "candy cane"  St. Nick treat in their shoes.  If you do not want your student to receive the treat or a different treat needs to be given, please call the nurse office.. Here are the ingredients. Spangler brand candy canes. 12 Carbs,  Sugar, corn syrup, natural flavor, color added including red 40. Peanut, gluten and tree nut free!
Sports News   
Registrations Open for following sports.  Last Date to register is listed by each sport.  Registrations are NOT complete without payment – electronic check or credit card.  Once registration closes, a waiting list will be implemented.
11/24:  CYO Girls Volleyball (grades 4-8) – Approx. Season December – March
11/24:  CYO Boys Volleyball (grades 4-8) – Approx. Season January – March
1/10:  CYO Boys Wrestling (grades 4-8) – Approx. Season January – March
1/10:  In-House Boys Wrestling (grades K-3) – Approx. Season January – March
1/15:  In-House Boys & Girls BasketBall (grades 1-3) – Approx Season January – March
Everyone must complete registration before attending evaluations.  Evaluations for Girls Volleyball will be 11/25. 
4th grade 3:30 – 4:30pm
5 & 6 grades 5:30 – 7pm 
7 & 8 grades 7 – 8:30pm  
SMG Wrestling Camp 
12/8: 1:30pm – 4:30pm held at SMG gym (see attachment for registration)
SMG Yearbook!
Big thanks to Sara Musick and all the students helping out with Camera Club! Can't wait to use the great pictures you're taking in the yearbook!
Reminder: All 
sports team
 pictures must be submitted by parents or coaches. Submitted Yearbook Pictures must be from the original source (camera or cell phone is fine) and emailed at full size/full resolution to 
yearbook@smgonline.org
. You can share multiple pictures through google drive with us too–just be sure to label what the pictures are, ie '2019 red and blue game'. (When pictures are texted or not emailed at full size, they get shrunk. We need pictures about 2 to 4 MB for them to look good in the yearbook.Texted pictures usually are shrunk to 125 KB.)  
You can order your yearbook now online at 
ybpay.lifetouch.com
. Use SMG Code: 9967820. Yearbooks are $17. 
Daddy Daughter Dance!!  (see attached invite)
Please join us 
THIS 
Friday for the Daddy Daughter Dance!   Doors open at 7 first raffle draw is at 7:30.   Remember cash and check are required for the purchase of raffle tickets.  There will also be great sales items available via any method of payment.  
We look forward to seeing you!!
Girl Scout Family Gingerbread House Decorating Party
Monday, December 16 6-8 p.m. in the cafeteria
Details in the attached PDF
GUERIN CATHOLIC HIGH SCHOOL NEWS
ADMISSIONS NEWS  APPLY NOW FOR THE CLASS OF 2024!

ATTENTION 8TH GRADERS!
Application deadlines are quickly approaching! Submit your online application and supporting documents by Sunday, December 15.
FINANCIAL AID
Guerin Catholic has expanded their financial aid offerings and we invite you to apply now or reach out to Andy Cowen, Tuition & Financial Aid Specialist, at acowen@guerincatholic.org, or 317-582-0120 x 207, with your specific questions.
THIS WEEKEND!
Guerin Gathering – Sunday, November 24 6:30-8 pm
Join us at a casual in-home Guerin Gathering to learn more about Guerin Catholic! Hosted in the home of Dan and Denise Thompson, current Guerin Catholic and Our Lady of Grace parents.  Register at GuerinCatholic.org
SAVE THE DATE!
FUTURE GOLDEN EAGLE ATHLETICS INFO NIGHT
Friday, December 6
5:30 pm – Qdoba Dinner
6-6:45 pm – Program
7:30 pm – Tip Off Boys Basketball Guerin Catholic vs. Roncalli
Want to learn more about the athletic opportunities at Guerin Catholic? Join Athletic Director Ryan Davis, coaches and student athletes for a casual, information night for prospective families to learn more about what it means to be a Golden Eagle athlete. Registration coming soon at GuerinCatholic.org
HIGH SCHOOL PLACEMENT TEST
Saturday, December 7 Final testing opportunity!
8:30 am – 12 pm
Register at GuerinCatholic.org.