Important Dates:
10/30 – Classroom Fall Parties 
10/30 – Poinsettia Order Forms Due
11/3 – eLearning Day due to Elections – PLEASE make sure you have access to Edmodo to get assignments.
11/4 – All School Rosary
11/5 – Spirit Day / Marco's Pizza (161st location) 20% give back
11/6 – 4th / 5th Grade Game Night (see details below)
  Military Appreciation Wall
If you have any pictures of military relatives that you would like displayed, during the month of November and beyond, please send into Cheryl Newkirk by Wednesday, October 28.  Let's show our appreciation to our veterans and active military family and friends.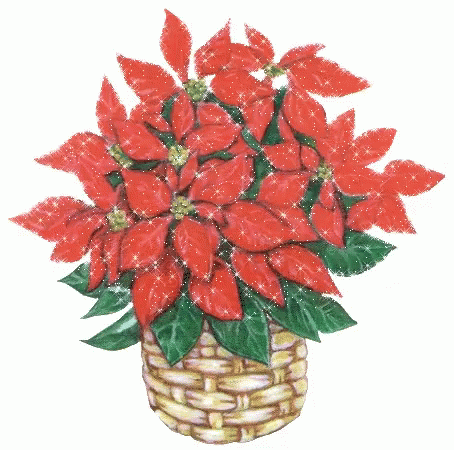 7th grade Saint Maria Goretti students will be selling red and white poinsettias in sizes small ($11) and large ($19), to help fund their trip to Washington DC in September 2021. Contact any of the seventh graders that you know to help them meet their sales goal.  Feel free to use directory spot to find a 7th grader.  
Orders will also be taken in the school office during school hours, checks or exact change required.  You may also order by contacting the Poinsettia Sale chairperson. Orders are due October 30th.  Please pick up your plants in the parish hall on December 4th.
Contact the Poinsettia Sale chairperson, Heather Garrison, with any questions.
 JOIN US VIRTUALLY FROM HOME FOR THIS YEAR'S VIRTUAL TRIVIA NIGHT!
Register now for this year's Virtual Trivia Night, which will be held on
November 14th from 7:00-9:00pm
. All you need is access to the internet, some brain power, and your choice of snacks/drinks for the evening! You can play individually or as a team with others at home, in person or via Zoom. Detailed instructions on how to log on to participate will be provided prior to the event.  Questions? Email 
smgtrivia@gmail.com
.
DETAILS:
$25/person or $200/team (up to 10 individuals)
Six rounds of trivia
Trivia to be played through YouTube (detailed instructions will be provided)
Proceeds from the event support St. Maria Goretti ministries
Winner to receive a free table for next year's event
Between now and 11/11/2020, St. Maria Goretti Church and School is committed to producing a minimum of 75 Boxes of Joy. Box of Joy is an annual Christmas gift ministry organized by local Catholic parishes, schools, and groups across the United States and facilitated by Cross Catholic Outreach. By packing Boxes of Joy with toys and other gifts, participants bless children suffering from extreme poverty by sharing the joy of Christmas and planting seeds of hope. We would love to have you and your family's help in reaching our goal. Please see attached flyer below for more specific details.
DID YOU KNOW BY PTO?
1) We cannot even express how impressed we are with our SMG families for stepping up and donating to our staff appreciation collection.  This is such a good way to say thank you to all the teachers and staff who are taking care of our kids EVERY DAY.  The total we collect will be divided among all the staff at SMG in the form of SCRIP gift cards.  This is so amazing!  We're so proud to be part of the SMG family.  
(From your SMG PTO: Maria, Ann-Marie, Amanda, Jackie, Kara and Christen)
2) Box Tops!  This is such an easy way for our school to earn money.  If you are not into scanning your receipts, we will do it!  There are not that many brands that still offer clippable Box Tops, but they're still out there.  Please clip them and send them in to SMG.  You can send your receipts in Attn: Michelle Dumas.  Or you can find me (Christen Cantos) at carpool.  I drive a gold Honda Odyssey with a Notre Dame front license plate.  I would be more than happy to take your receipt and scan it for you.  I will even return it.  How easy is that??? 
Questions? Please contact Michelle Dumas(
dumasmichelle@gmail.com
) or Christen Cantos (
cmcantos@gmail.com
or text 5028360415).  If you order your groceries online, you can still email in your receipt.  Ask us how!
SCRIP TIPS:
Use Scrip to pay for Whole Foods.  
You have to have Prime Now.  If you go to Amazon Prime app, you just click on Whole Foods at the top. Do your grocery shopping and choose your location for pick up.  We buy the Amazon card online and it comes instantly so we use that to pay our bill.  
Lunchroom volunteers needed:  October       –  2
                                                            November  –  5
*If you cancel within 48hrs prior to sign up date, please find someone to switch spots with you*
Nurse News
Schedule your Immunizations during fall break!    notice for 5th grade parents:          
11 year olds entering 6th grade in Indiana are  required to receive the meningitis vaccine, and an updated tetanus/pertussis vaccine known as "Tdap"  . The "tetanus booster" cannot be received until after the 10th or 11th birthday (depending on the drug manufacturer). This vaccine has dramatically lowered the number of pertussis cases in middle school and high school students in Indiana. The meningitis vaccine has reduced incidents of this serious disease in our adolescent and young adult group. Make sure all vaccines are received before entering 6th grade.  For Questions regarding the above, call the nurse's office @ 896-5582 ext 1204.
COVID Update: siblings will NOT be excluded from school
The health department has evaluated actions taken in schools the past weeks and sent new guidelines. If a student has covid symptoms, siblings will not automatically be excluded from school. Siblings would be excluded ONLY if it is strongly suspected the sick student may have covid. For example, the sick student came in contact with a covid positive person or has severe respiratory symptoms and loss of taste or smell. We continue to ask you to keep your student with covid symptoms home and encourage you to consult your health care provider. Thank you for calling the nurse line and "talking through" the many scenarios. We appreciate your help keeping our school healthy during this covid time. Questions? See parent covid sheets or Call the nurse office or Mimi Burnside at 317 682-8207
Symptoms Consistent with COVID-19:
If a child, faculty or staff member has any of the following symptoms, that indicates a possible illness that may put them at risk for spreading illness to others.
Temperature 100.0 degrees Fahrenheit or higher when taken by mouth (or school board policy if threshold is lower)
Sore throat
New uncontrolled cough that causes difficulty breathing (for students with chronic allergic/ asthmatic cough, a change in their cough from baseline)
Diarrhea, vomiting or abdominal pain
New onset of severe headache, especially with a fever
Loss of taste or smell
The student may return to school if … fever free X 24 hours and symptoms have resolved and…
they have a covid negative result OR a "may return to school" note from the health care provider.
Please call/text Mimi Burnside 317 682-8207  nurse@smgonline.org or Vince Barnes email v.barnes@smgonline.org as soon as the covid results are received. Please bring in or send a photo of the result to the nurse email.
Flu shot: We are entering flu season. We strongly encourage SMG families to talk to your health care provider and receive your flu shot as recommended.
Sports News 
SMG Safety Requirements document is attached below dictating actions to be taken by players, coaches, and spectators viewing events.  Please take the time to read the attachment before attending games.
Open Sports Registration ends on:
Closes 12/1 –  CYO Girls Volleyball (grades 4-8) – season runs December – March
Closes 12/1 –  CYO Boys Volleyball (grades 4-8) – season runs December – March
Closes 12/28 – CYO Boys Wrestling (grades 4-8) – season runs January – March
Closes 1/5 –  In-House Boys Wrestling (grades K-3) – season runs January – March
Closes 1/15 – In-House Boys & Girls Basketball (grades 1-3) – season January – March
Volunteers Needed:  As sports begin to the courts, SMG Sports Ministry needs volunteers to take admission fees, run clocks, judging lines, running the concession stand, and much more.  These are all opportunities to earn FISH and Service Hours.  Email s.bird@smgonline.org if you or your teen can help.
Attention those interested in coaching:
We need your help coaching these sports. 
Contact Sean Bird s.bird@smgonline.org to share your time and talent.
GUERIN CATHOLIC HIGH SCHOOL NEWS
GUERIN CATHOLIC HS ADMISSIONS NEWS
BECOME A GOLDEN EAGLE!
Guerin Catholic High School–We call it the Nest. We invite you to call it home for the next 4 years!
NOVEMBER PROSPECTIVE PARENT AND STUDENT EVENTS
Registration is required for all events and space is limited.
Learn more about our events and register at GuerinCatholic.org.

Sun., November 1         IN-PERSON OPEN HOUSE (Session 1: 1-2:30; Session 2: 3:30 – 5 pm) 
Tues., November 3       TUESDAY TOUR, 9-10 am
Wed, November 4         SHADOW SHOWCASE FOR 8TH GRADERS, 9-11:45 am FULL
Fri., November 6          SHADOW SHOWCASE FOR 8TH GRADERS, 9-11:45 am FULL
Sat., November 7          HIGH SCHOOL PLACEMENT TEST, 8:30-12 pm
Tues., November 17     TUESDAY TOUR, 9-10 am
Wed., November 18      SHADOW SHOWCASE FOR 8TH GRADERS, 9-11:45 am
Thurs., November 19   BREAKFAST ON THE PLAZA, 8:15- 9:30 am
Fri., November 20         SHADOW SHOWCASE FOR 8TH GRADERS, 9-11:45 am
Sat., November 21        HIGH SCHOOL PLACEMENT TEST, 8:30-12 pm
Mon., November 23      SHADOW SHOWCASE FOR 8TH GRADERS, 9-11:45 am
Tues., November 24     TUESDAY TOUR, 9-10 am
Tues., December 15 – ADMISSIONS AND TUITION ASSISTANCE APPLICATION DEADLINES 
Personal Tour-By-Appointment
Can't make an event? No worries – we still want to see you in The Nest!  Contact our Admissions team at admissions@guerincatholic.organd schedule a tour time that is convenient for you and your student.  
SHADOW SHOWCASE 
Select Weekday Mornings, 9-11:45am
Formally our traditional Golden Eagle Shadow Day Experience
8th graders—spend a morning with us at Guerin Catholic!  Attend an info session, take a tour, observe classrooms and visit our cafeteria and chapel. Students will have the chance to spend time with a GC student 1:1.  Check GuerinCatholic.org for more details, dates and registration.
ATHLETICS NEWS
Did you know that FIVE Guerin Catholic Fall Sports teams captured their conference title!?? 
Congratulations to the Golden Eagle Boys Cross Country, Girls Golf, Boys Tennis, Boys Soccer and Girls Soccer teams on their Circle City conference championships!
The following teams are making their way through IHSAA State Tournament play this Saturday, October 17!
Boys and Girls Cross Country both finished 4th at the Noblesville Sectional qualifying them for the Noblesville Regional this Saturday. Girls race is at 10am and the boys race is at 11am at White River Elementary in Noblesville.
Boys Soccer defeated Cardinal Ritter 1-0 in the Sectional 26 Championship held at Cardinal Ritter High School. The team advances to the Greensburg Regional where they play Bishop Chatard in the morning game at 10am. The winner of Game 1 plays the winner of Lawrenceburg and Tri-West at 7pm for the Regional Championship.
BOYS LACROSSE PROSPECT DAY ATHLETICS NEWS
GRADES 7 AND 8
Saturday, October 31, 9 am – 12 pm
See the attached flyer for more details! Register at GuerinCatholic.org